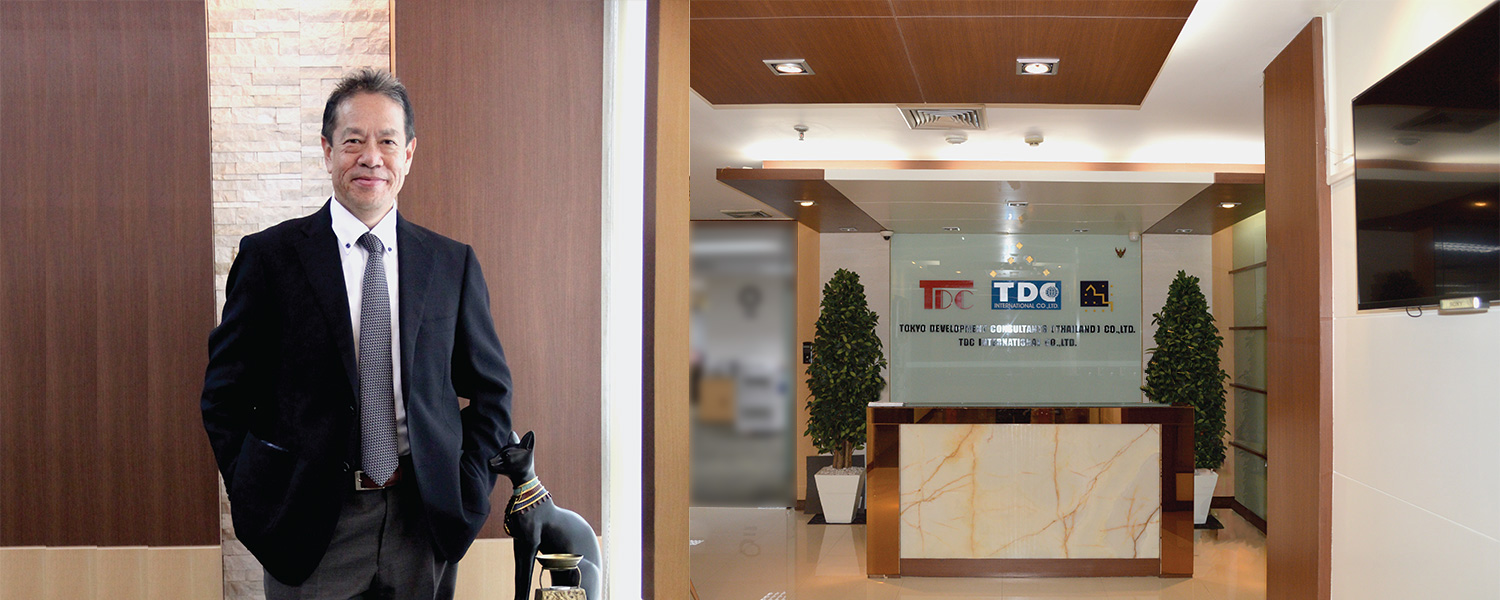 COMPANY IDEA

| | | |
| --- | --- | --- |
| ORIGINALITY | : | WE ALWAYS INITIATE THE ORIGINAL IDEA |
| CHALLENGE | : | WE ALWAYS CHALLENGE FOR NEW THING |
| SYMPATHY | : | WE ALWAYS MAKE EFFORT AND GOING |
| | | FORWARD TO SERVE THAI SOCIETY |
| | | |

COMPANY GUIDLINE


CUSTOMER'S SATISFACTION IMPROVEMENT
HIGH-QUALITY SERVICE EMPLOYEE'S SATISFACTION

TDC is a company founded by the Japanese, "MR. Hitoshi Sato" As the original culture of the Japanese people, we focus on the process of thinking by the motto "We are the source of new ideas and can develop to make further progress in the future" Therefore the design reflects the elaboration of the designer who carefully expressed and detailed in design. To communicate to the public which can recognize up to what the designers want to convey.

We also have a modern system of industrial that can be applied in the factory business which Japan is one of the primary countries in the world that advances in the industry.

The design is attractive and aesthetic. Not just the exterior only but, it is also functional and can be used its resources wisely in the limited budget.

The characteristic in our work is simple design but, there are a lot of hidden meanings. These are how much we concern to the needs of our customers firstly and promote a positive image and credibility of the organization.

TDC is dedicated and hardworking organization with the good management and system.

The most important is punctuality and the responsibility that makes us go along to this day for over 20 years and now we are ready to be the one of the international company in the future.